See How Much You Qualify For
Get Started
It's not uncommon to feel like you've failed, when you find yourself in need of a small business loan. The truth is that taking on debt isn't a negative mark on your performance as a business owner. It's simply another form of capital to help you grow your business. Here's why you shouldn't let your feelings stop you from doing what's best for your business.
All Businesses Need Capital
You may need a loan to get current on accounts payable. Or you may have an unexpected repair, or you want to take advantage of a new growth opportunity. No matter how successful your business is, every business has times when they need extra capital to continue operating smoothly.
Initial bootstrap or investment funds eventually run out. If you don't have a backup plan , you will probably find yourself in need of a small business loan. You aren't unique in that regard, and you aren't inferior to other business owners just because you've taken on debt. Every successful business owner has had to access capital for their business at one time or another. And they were smart enough to use other people's money to accomplish their business goals. 
Debt > Capital > Cash Flow > Growth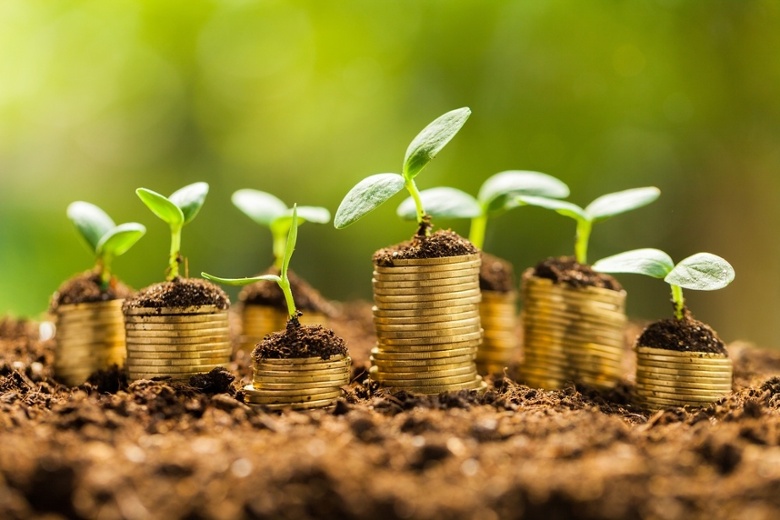 Look at business debt as a source of capital that can grow and strengthen your business. Growing your business, in turn, maximizes your day-to-day cash flow so you can operate more easily.
Think about it: you're $70,000 behind on your purchase orders, and you're stressing because you don't know how you're going to fulfill your incoming orders. You take out a loan for $100,000, which lets you pay off those purchase orders in full. Plus you can take on an additional order that costs you $30,000 to fulfill. Once those orders are paid for, you get your investment back and net a cool $90,000 in profits.
You just turned your cash flow around from $70,000 in the red to $90,000 in the green. Far from failing because you took out a loan, you actually succeeded at putting your business into a better place. It's true that strategic debt creates wealth.
Nip Cash Flow Issues in the Bud
If you let your cash flows issues stand as they are because you're too proud to take on a business loan, then you're at risk of becoming part of the 82 percent of small business owners who lose their businesses because the funding runs out, leaving them high and dry.  
Understand that taking out a business loan is a normal and responsible part of doing business. It's responsible to address cash flow issues as they occur so that your business can continue to operate seamlessly. Rather than worrying about your staff or vendors going unpaid. Or not being able to pay other day-to-day expenses. You have solved the problem and put your business in a stronger position than it was before taking a loan. That's a recipe for success, not failure.
Small Business Loans vs Equity Loss
Many business owners have the opportunity to take on equity financing rather than a traditional business loan. And they might see that as a traditionally better capital source because they don't have to "repay" it. But just because you aren't making payments doesn't mean you haven't paid. An equity partner always receives an ongoing percentage of business sales revenue. And usually a percentage of the proceeds from the sales price of the business when it is sold. 
Equity loss can do a number on your company over the years, especially if you have to seek financing numerous times and find yourself a minority shareholder in your own business. Don't let your feelings of shame cause you to give up equity in the name of not taking on debt.
A business loan instantly increases your cash flow without causing you to give up a permanent stake in the company. And it's the proven business strategy chosen by most successful business owners.
Avoid Worse Financial Situations
Taking on a small business loan isn't shameful. But continuing to avoid debt when you need a capital source can be damaging to your business in many ways. Finding an appropriate funding source when your cash flow is dire can be the difference between keeping your doors open and letting them close forever. Otherwise, you could wind up in a difficult situation such as:
Losing Your Business
The farther behind you get on your accounts receivable and fulfilling orders, the harder it is for your business to continue operating. If you're just barely getting by now, you could be one crisis away from going irreparably into the red. You may feel like taking out a small business loan means that you've failed. But compare that to having to close your shop's doors forever. Which outcome would you prefer?   
Bankruptcy
Filing Chapter 7 bankruptcy often means you're forced to close your business. Chapter 11 bankruptcy can harm your business' ability to get credit or start business relationships with vendors in the future. A chapter 11 bankruptcy makes it much more challenging to operate successfully going forward. Either way, bankruptcy is a last-resort measure that you can ward off. Simply recognize that you have cash flow issues, and take proactive measures sooner rather than later.
It's certainly better to take out a small business loan to tackle your existing financial obligations than to allow your business to fail. The failure of your business would be much worse than taking on a loan to get you through tough times. Hopefully you've overcome any negative feelings toward taking on small business debt.
Choose the Right Lending Partner
Now it's important to make sure you choose the right lending partner to work with for your financing needs. Find a partner that treats you and your situation with respect. One that treats you like a real person and not like a number on a spreadsheet. The right lending partner provides personalized service and recommendations to help your business grow now and in the future. Taking out a business loan to address your cash-flow needs, is an investment in your businesses' success.
It's easy to feel uneasy about taking on debt if you've bootstrapped your business and haven't had to take out loans before. Just remember that taking out a small business loan doesn't mean that you've are somehow failing as a business owner. It means that you're good at recognizing what your business needs, and willing to do whatever it takes to secure your business. Now's the time to act.
Call Mulligan Funding at 855-326-3564 to discuss your financing options today!
The information shared is intended to be used for informational purposes only and you should independently research and verify.
Note: Prior to January 23, 2020, Mulligan Funding operated solely as a direct lender, originating all of its own loans and Merchant Cash Advance contracts. From that date onwards, the majority of funding offered by Mulligan Funding will be by Loans originated by FinWise Bank, a Utah-chartered Bank, pursuant to a Loan Program conducted jointly by Mulligan Funding and FinWise Bank.